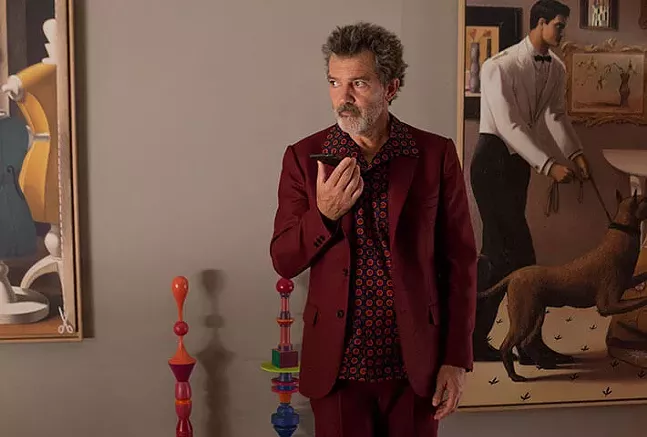 Every Friday,
Pittsburgh City Paper
compiles a round-up of new releases and second-run films playing around the city. This only covers films that are new to theaters this week; check out what movies opened last week
here.

Pain and Glory
In the latest from Pedro Almodovar, known for his intimate and emotional films, Antonio Banderas stars as a director in the midst of a midlife crisis,and revists images of his childhood, his first loves, and his career. It may or may not be autobiographical.
Now playing at The Manor Theatre, 1729 Murray Ave., Squirrel Hill. manorpgh.com
Three Rivers Film Festival
The biggest local film festival is back, with everything from documentaries, like
Say Amen
, about the history of gospel music, to a selection of Polish films selected by The Polish Cultural Council, to a collection of shorts. The films are spread out at four theaters across the city, from Nov. 8-23. For more info, you can read our article about the festival
here.
Last Christmas
Releasing a Christmas movie in the first week of November is a bit much, but hey, the Hallmark Channel started airing theirs in October. Last Christmas, which was written in part by Emma Thompson, stars Emilia Clarke as a trainwreck of a woman working at a Christmas store when she meets a handsome and enigmatic man (Henry Golding) who just keeps showing up. There's a twist, which you can probably guess if you watch the trailer.
Now playing at AMC Waterfront, Southside Works Cinema, and MovieScoop Waterworks Cinema.
Playing with Fire
This is a classic "buff men are unprepared to babysit rambunctious children and hijinks ensue" film. The buff man is John Cena. His occupation is a firefighter. Now playing at AMC Waterfront and Southside Works Cinema.

Italian Cinema at Row House
Grab your spaghetti and vino because it's Italian week at Row House Cinema. Catch classics like La Dolce Vita, The Good, the Bad, and the Ugly, and Rome, Open City.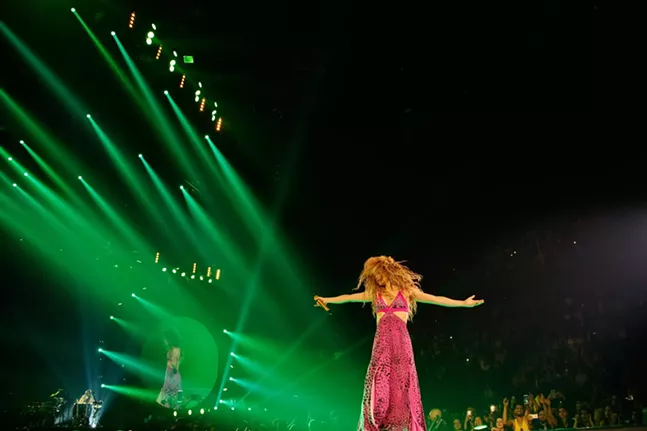 Shakira in Concert: El Dorado World Tour
The best way to prepare for Shakira's performance at the Superbowl might be to watch Shakira in concert on a giant screen. However, I don't know what you could do to prepare to see Shakira on a screen that big.
Now playing at Rangos Giant Cinema, One Allegheny Ave., North Side. carnegiesciencecenter.org