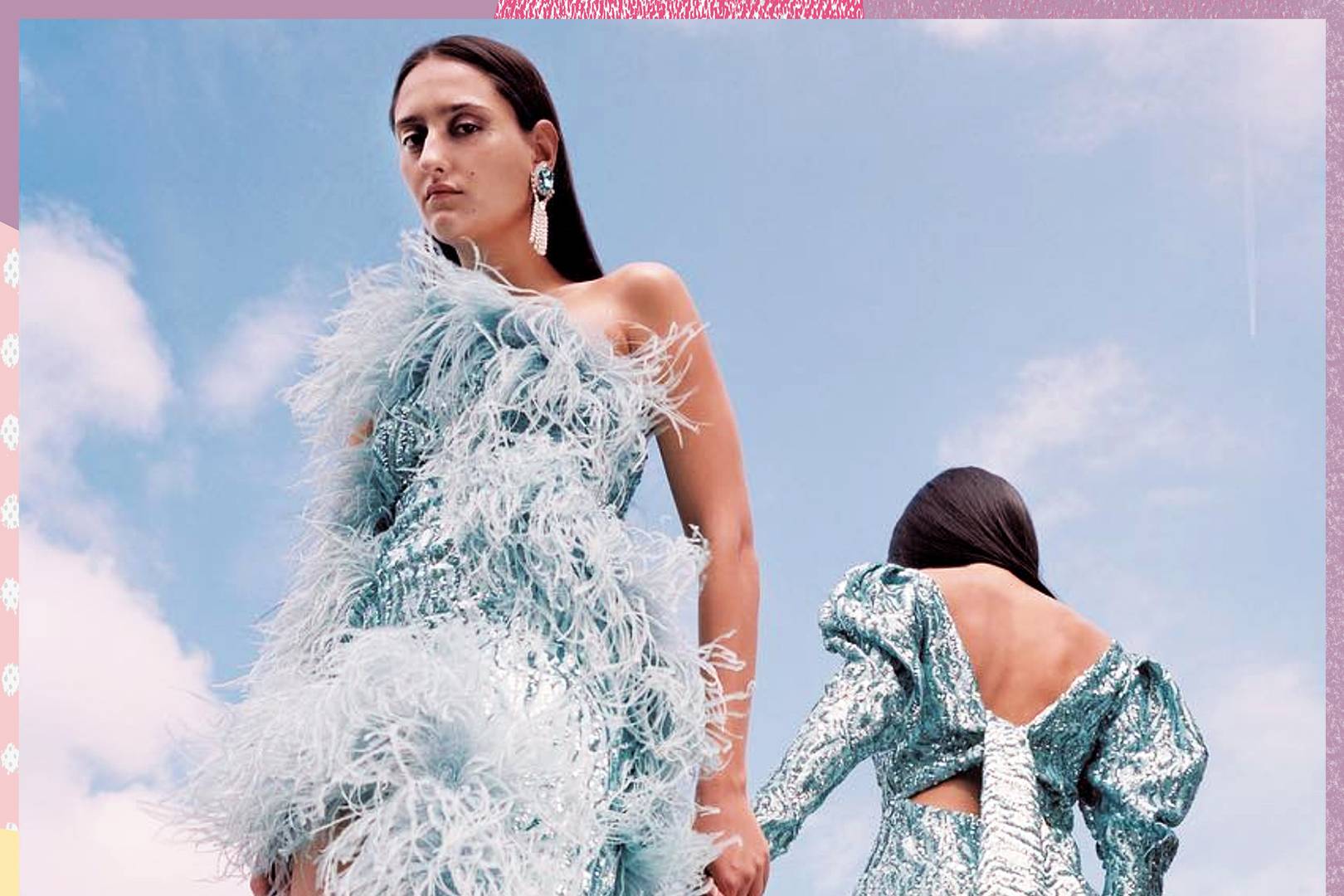 Oh to be British in the fateful year of 2019, eh?
But it's not all doom and gloom, despite what headline news may suggest. There are still some really epic reasons to be proud to be British, a huge one of which relates purely to what you put on in the morning (or, often, what you wish you could put on in the morning).
The 10 things we'll *all* be wearing next season
Brits have made a name for themselves as some of the best-dressers in the world, and that's thanks in huge part to the creative geniuses that we breed, educate, nourish and showcase in our very own capital.
Whether you're looking to sharpen up your wardrobe or just brush up on your knowledge of British brands, in celebration of Irina Shayk as GLAMOUR's February Digital Cover star of our Fashion Issue, here are 10 you should keep on your radar this year…
1. ROBERTA EINER
Why we love: Bright, fun pieces with fearless, experimental accessories.
2. 16ARLINGTON
Why we love: Luxurious, sexy party wear with a personality.
3. JESSICA MCCORMACK
Why we love: Beautiful, vintage-inspired stones in unusual, modern settings.
4. REJINA PYO
Why we love: Perfectly-cut pieces with surprising, swoon-worthy details.
5. M.I.H JEANS
Why we love: Classic, comfortable shapes with timeless appeal.
6. OLIVIA VON HALLE
Why we love: Fun, energetic prints splashed across luxe fabrics.
7. PREEN BY THORNTON BREGAZZI
Why we love: Flowing, feminine pieces, masterfully ruched for interesting silhouettes.
8. SIMONE ROCHA
Why we love: Delicate designs with intricate, iconic accents.
9. GEORGINA BOYCE
Why we love: Fine jewellery with a fresh, contemporary aesthetic.
10. MOLLY GODDARD
Why we love: Shamelessly excessive and instantly recognisable.
14 little-known brands that are going to be all over your Instagram feed this year
So now you know the British brands we're all going to be obsessing over this year, scroll down and take a look at which trends we'll also be falling for…